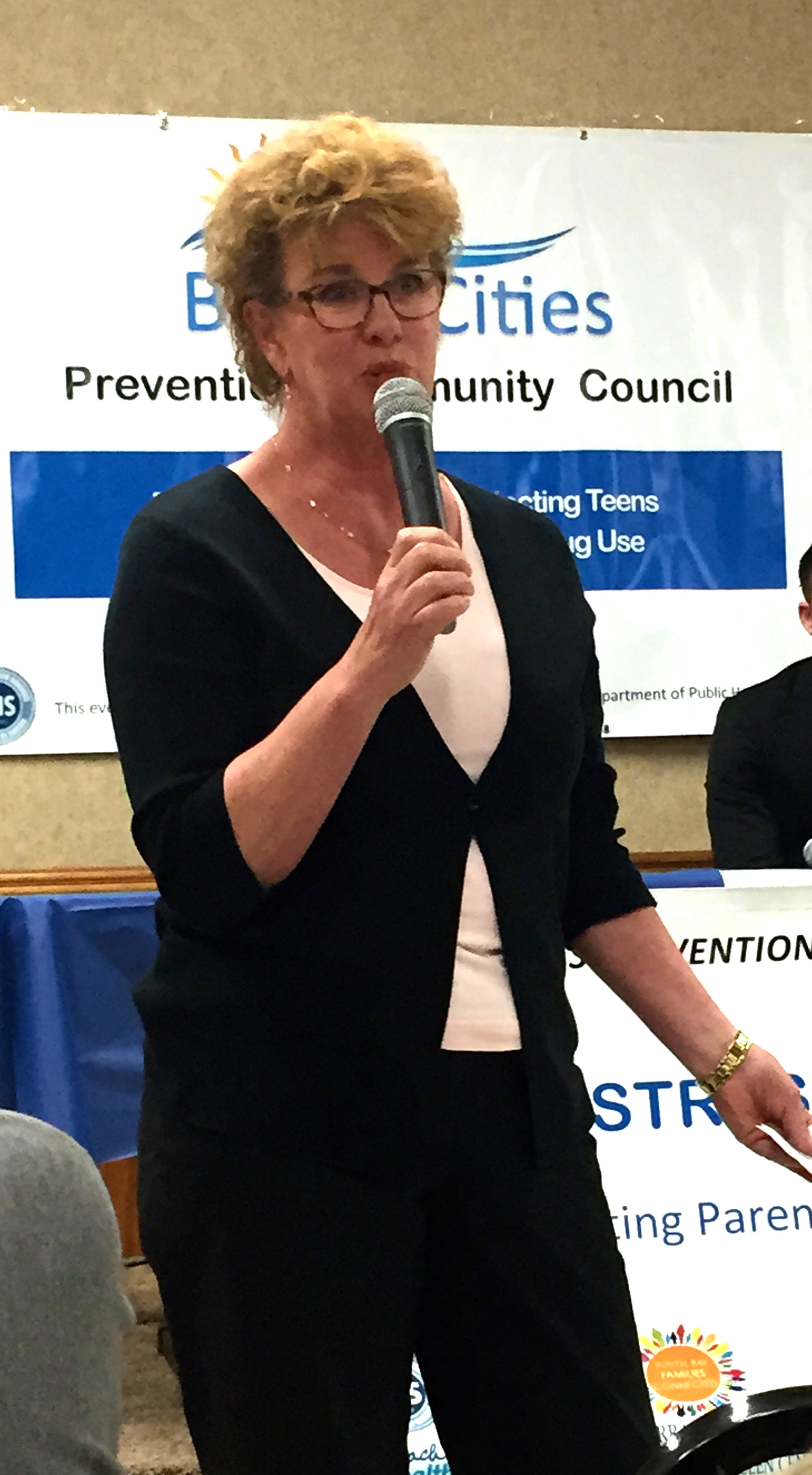 Cyndi sharing her story with the attendees at the Beach Cities Prevention Community Council symposium, spring 2016
About

---
Blankets of Love South Bay was founded in April of 2016 after I experienced the loss of my only son to drug addiction. A twelve-year battle for our family ended in our tragic loss and gave me new purpose to educate others on the dangers of substance abuse. Substance abuse doesn't just occur in dark alleys in poverty stricken areas, it also happens in affluent communities with involved parents and intact families, such as in our case.
My goal with Blankets of Love South Bay is to increase this awareness and at the same time memorialize my intelligent, caring, clever and loving son, Justin. He was my baby at one time and I know how much he loved others and especially looked out for the 'underdog'..... I want to give some hope to moms and babies who do not have access to things others take for granted. A baby blanket is one of those.
So if you choose to join me in knitting or crocheting a newborn blanket for a baby in need, I ask you to just give a quick thought to my son, Justin. Read his "About Justin" page and know that we never know, good or bad, what awaits our babies. Help me give a new baby a gift of love and hope.
Made with Love, Donated in Hope.
Cyndi Strand
Founder, Blankets of Love South Bay
Cyndi's background:
Ambassador - Manhattan Beach City Hall
Personnel Commissioner - Manhattan Beach Unified School District
Ambassador, South Bay Families Connected and MCHS Families Connected
(@Mira Costa High School, Manhattan Beach)
Blogger and speaker, South Bay Families Connected
Victim's Assistance Team member for Manhattan Beach Police Department
And now....
Founder of Blankets of Love South Bay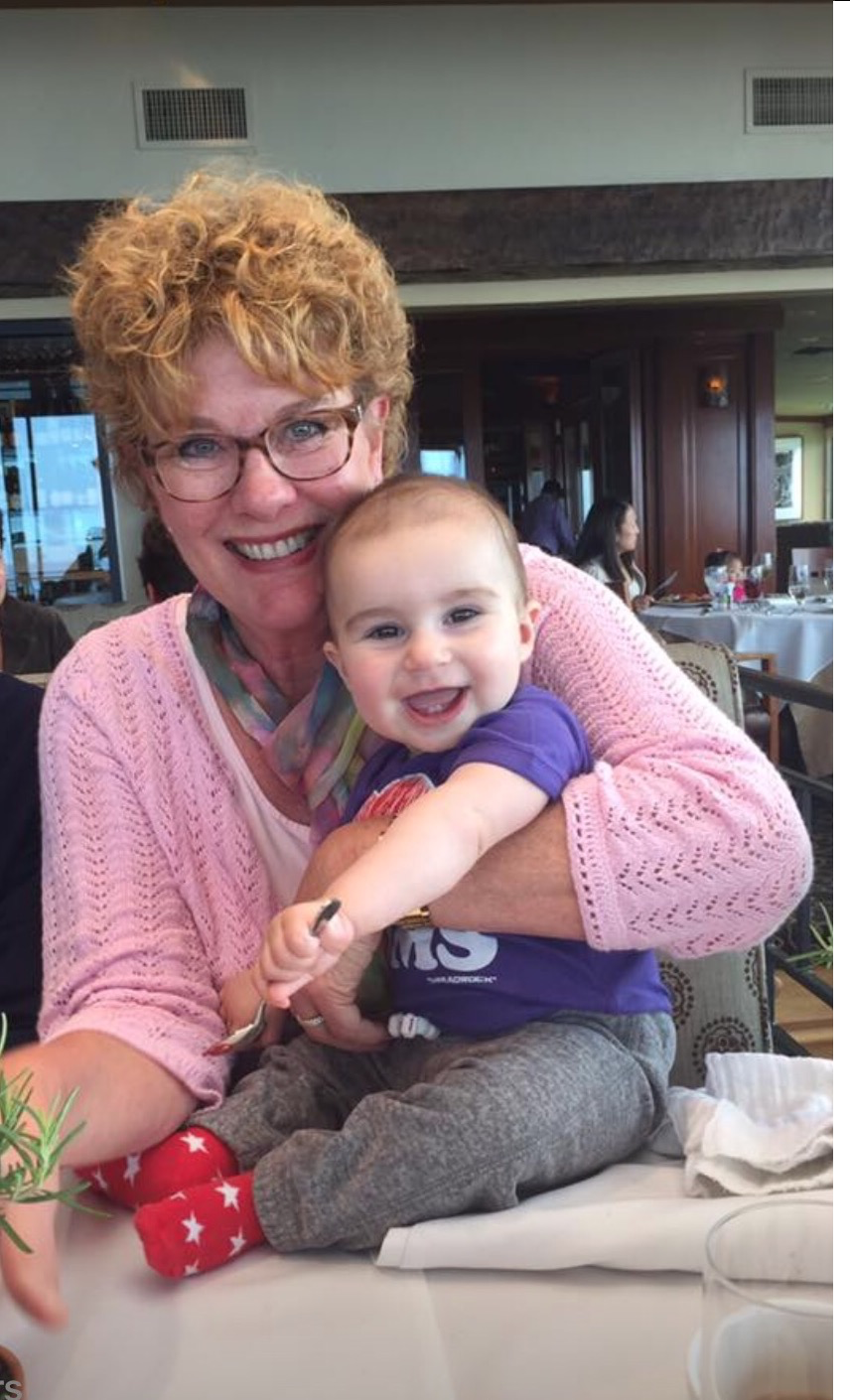 Cyndi with her granddaughter, Hazel, Spring 2016.