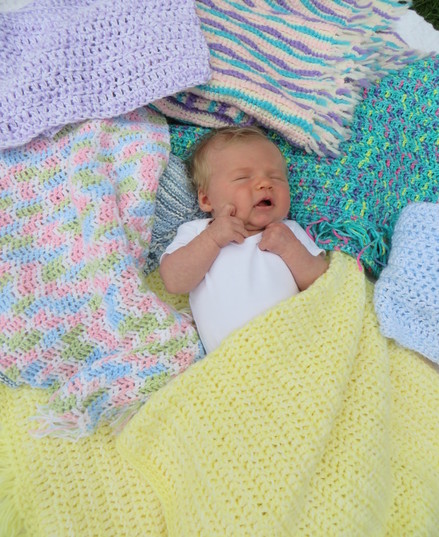 How do you get started?

---
To those wishing to participate in this cause – it's simple! All that is asked of you is to crochet or knit with your own baby yarn, a simple newborn baby blanket about 36 inches x 36 inches – this is a standard newborn size. No pattern or 'fancy' stitches required! This is great for beginners - you will enjoy this and learn as you go! For experienced knitters, keep it simple and just have fun. Any color is acceptable and almost any type of baby yarn is fine – just so it is soft and washable. Blankets of Love South Bay is partnering with worthy benefactors.
When you have finished your blanket, please call or email Cyndi Strand to arrange for the blanket to be tagged with your name and picked up. Your name will appear on the website as a blanket creator along with the number of blankets you provide as time goes on! The hope is that Blankets of Love South Bay will expand in scope to provide blankets to other hospitals in the future.