Cyndi Strand hosting a knitting class at her home for 24 Penn State Alumni!
These volunteers are part of an ongoing class learning to crochet in order to support Blankets of Love South Bay with its blankets donations to newborns in need. Blankets of Love South Bay's yarn shop partner and owner of Slipt Stitch, Patricia Leon, taught the class with an assistant. The participants started with a simple scarf and will eventually graduate to blanket making for BOL South Bay! Thank you to all the amazing volunteers!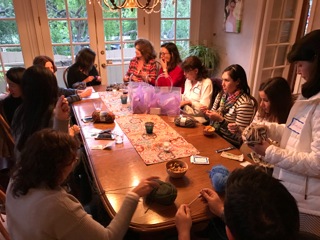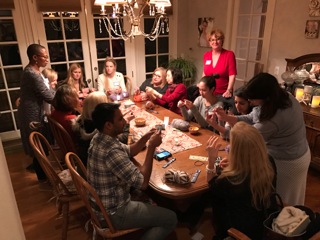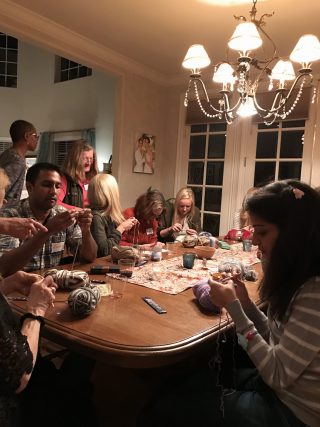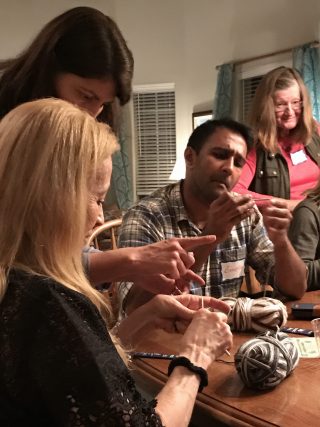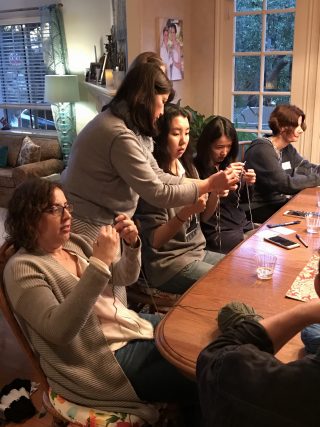 ---
Cyndi Strand taking the 20 donated blankets to MLKCH for the newborns!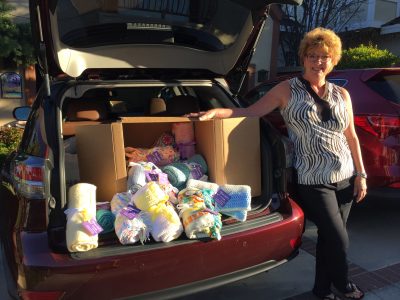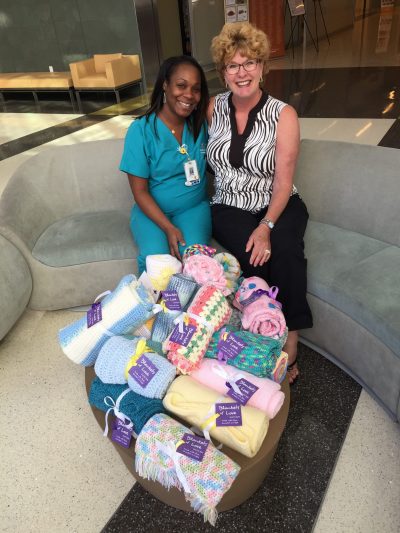 ---
We received 30 blankets donated from the Manhattan Beach Neptunian Women's Club! Bless them!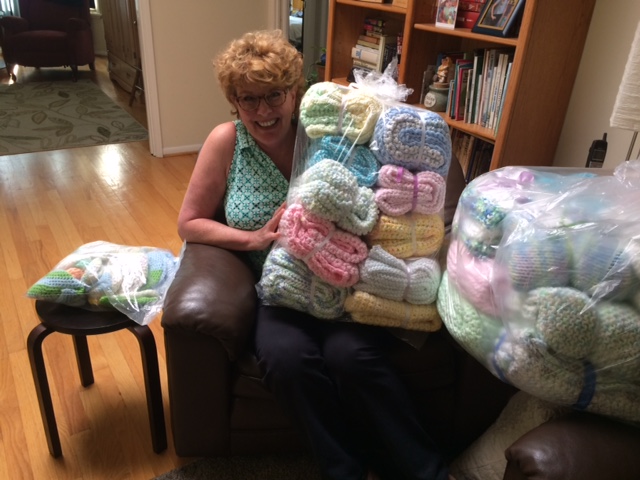 ---
We donated 70 blankets to Baby2Baby!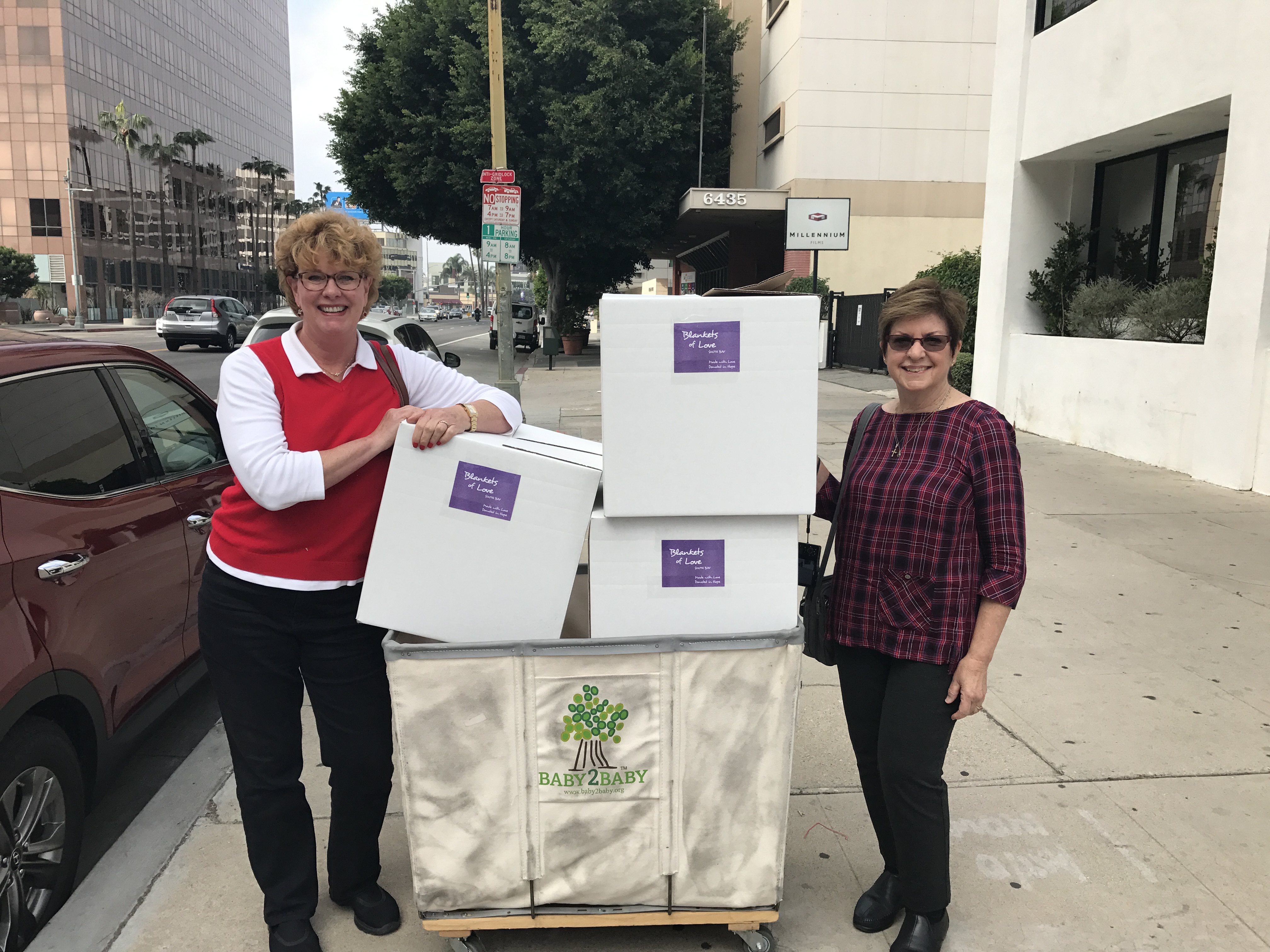 ---
Sherry Ponce has donated a total of 35 blankets!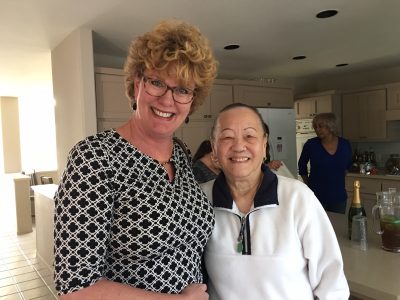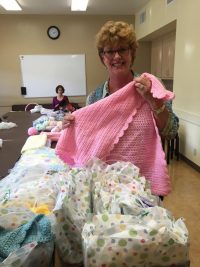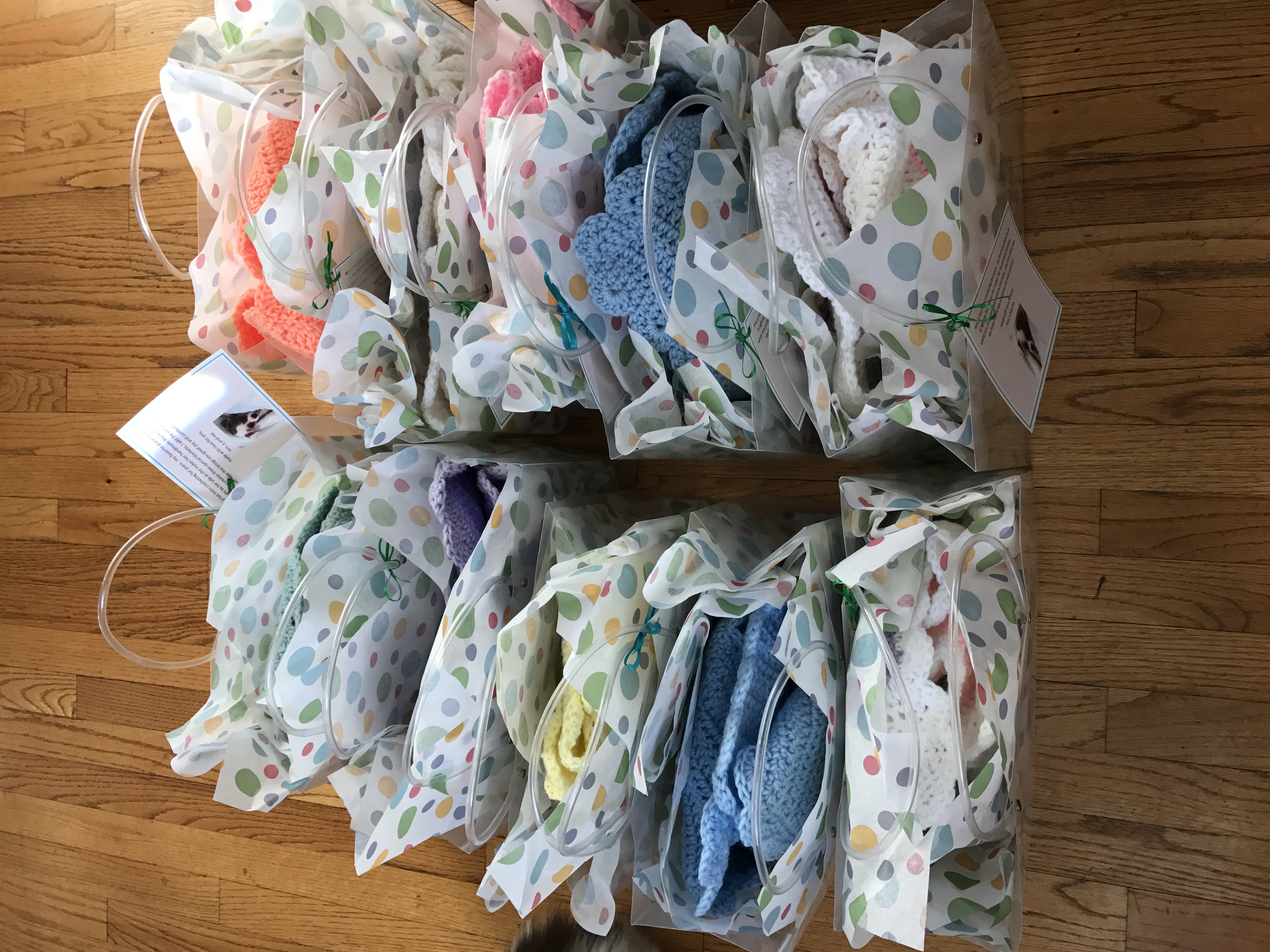 ---